To pass on the importance of the old Okinawan language along with Shikwasa.
And the Shikwasa farmers.
We aim to solve the problems of aging and lack of successors and no management.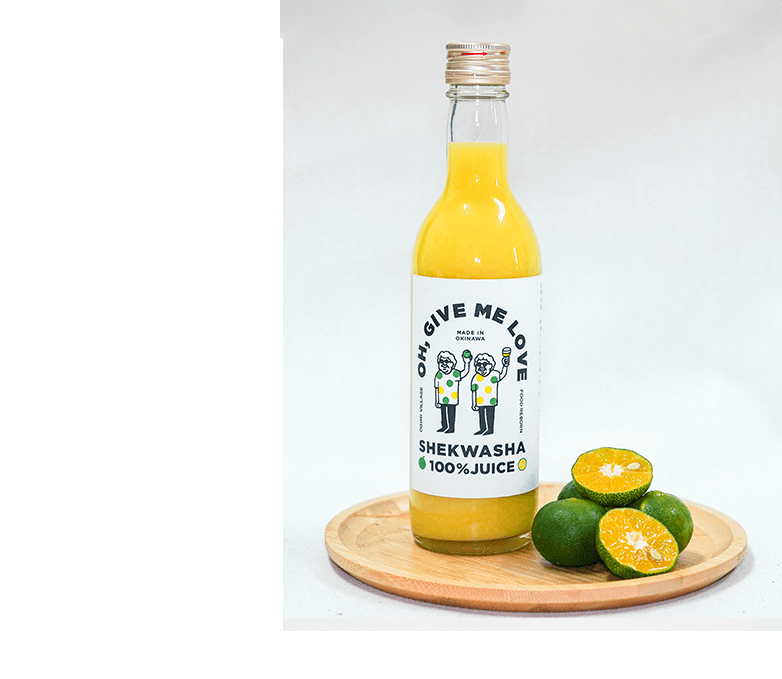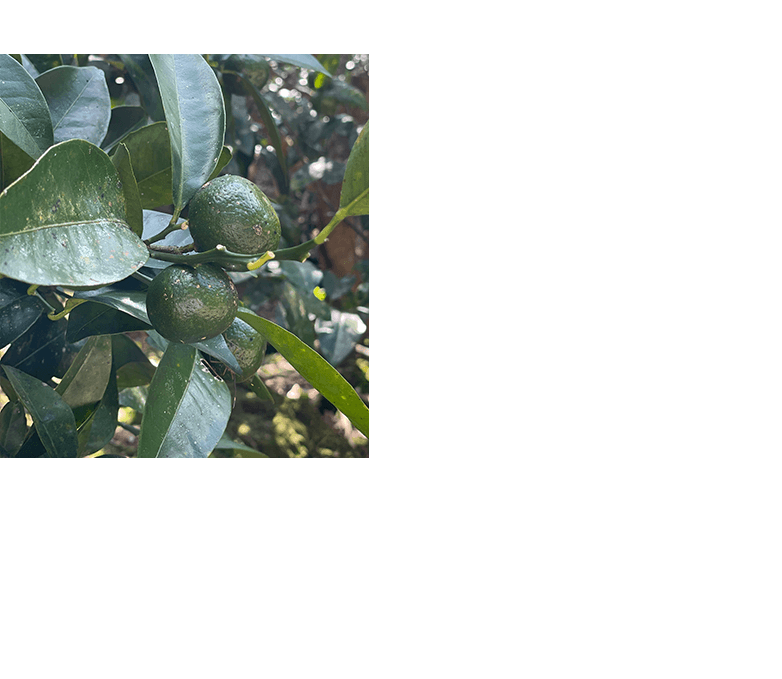 Shikwasa is mainly grown in the northern part of Okinawa Prefecture, however, it is facing problems such as sluggish consumption, aging farmers, and an increasing number of unmanaged shikwasa fields due to a lack of successors.
On the other hand, Shikwasa is a plant indigenous to Okinawa that has been popular since the days of the Ryukyu Dynasty, and in recent years, the health-promoting effects related to nobiletin contained in its peel have been attracting attention.
Therefore, we have set our purpose through OH GIVE ME LOVE.
1. Raise the value of Okinawa
We will use Shikwasa to communicate the Okinawan way of thinking, the importance of human connections, and the spirit of mutual aid, which has been passed down from generation to generation, to enhance the image of Okinawa as a whole.
2. Aging of Shikwasa farmers, lack of successors, and solution to the problem of unmanaged fields
By providing Shikwasa drinks while telling the story, we will work to improve the value of Shikwasa and encourage more successors to grow Shikwasa in a rewarding way.
3. Boost the restaurant and tourism industry
By offering drinks that trigger conversation, we will make this initiative beneficial to restaurants by increasing customer satisfaction and repeat business.
Shikwasa undiluted load will be sold with the wishes of the grandmothers of Ogimi Village.
The food ribbon was taught to me by a grandmother in Ogimi village, "Kafu arai misore- tokuu misore-".
It means, "Do good deeds so that happiness will come not only to yourself but also to those around you, your children and grandchildren. This is what it means.
We deliver the traditional Okinawan value of valuing human connections through our drinks.
Clients: Hotels, restaurants, souvenir stores, general merchandise stores, etc.
[Main Activities]
The drink is sent out as a wide-area collaboration between Ogimi and Iejima.
Propose Shikwasa Mojito to restaurants and hotels by blending Ogimi Village Shikwasa with Ie Village rum (Ye Rum Santa Maria) and sugar cane syrup (Cane Syrup). (Produce original non-alcoholic syrup)
Student Shikwasa Stand" in collaboration with students
Organize farmer experience tours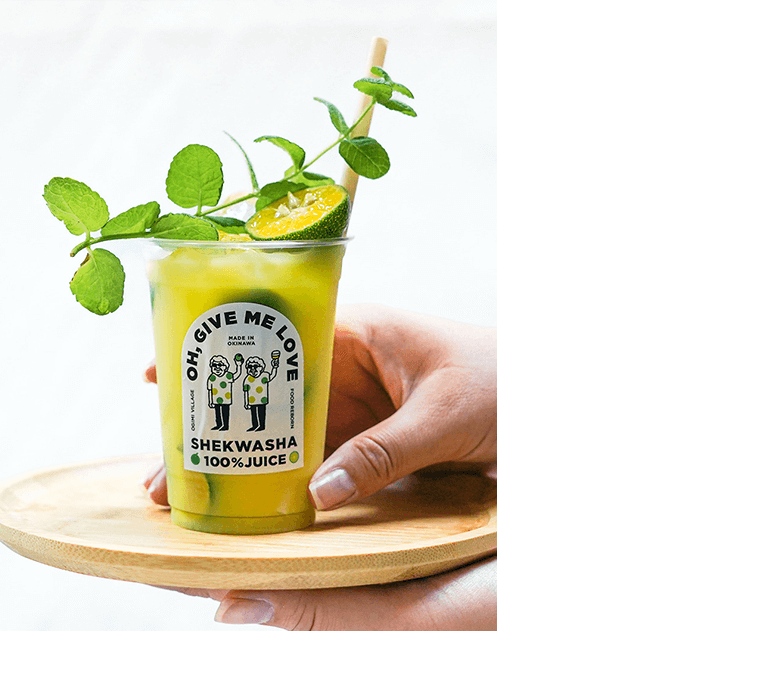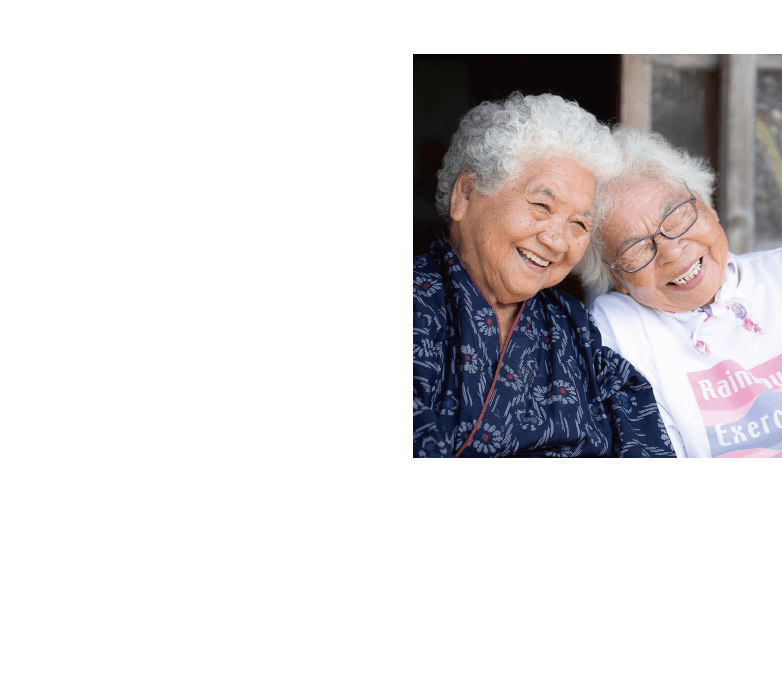 Incorporate into your restaurant's menu...etc.
Spreading the word on SNS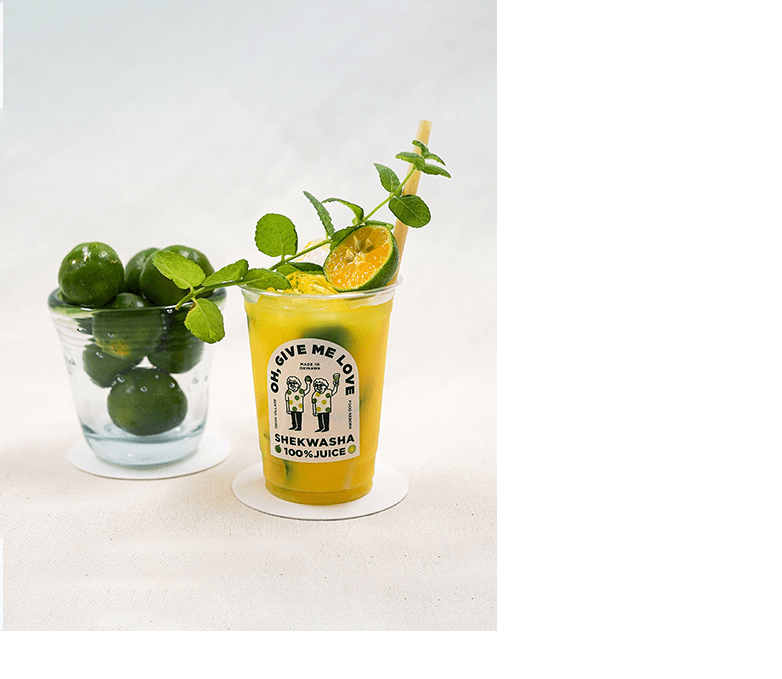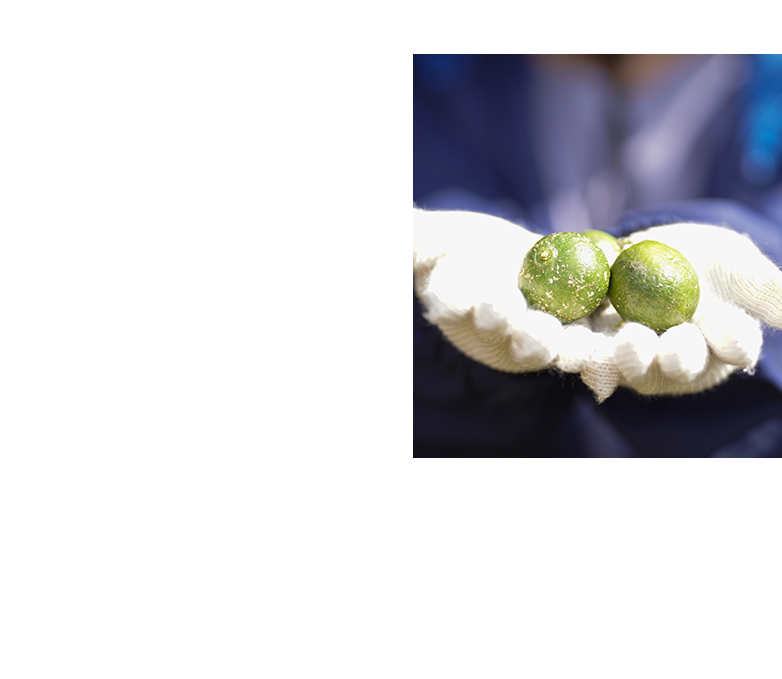 Testimonials from Supporting Companies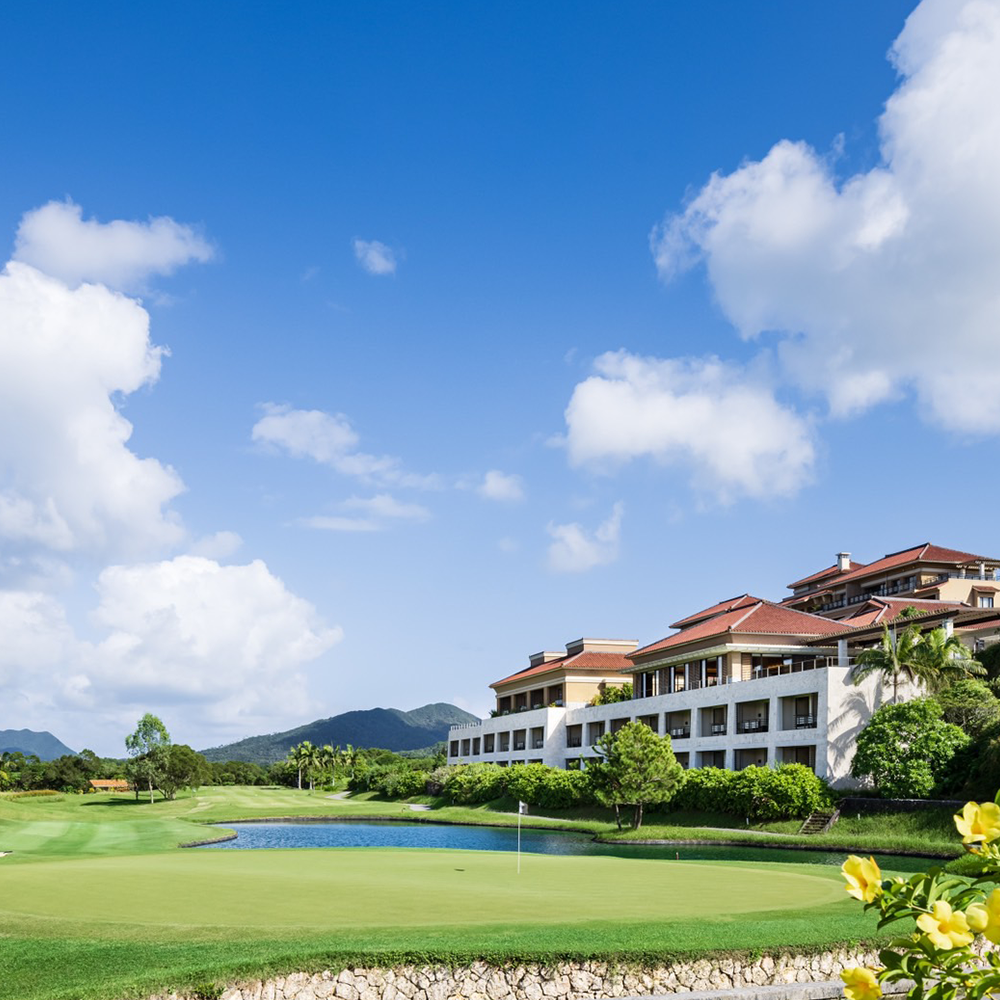 The Ritz-Carlton, Okinawa
The Ritz-Carlton, Okinawa, in support of Food Ribbon's "Okinawa Welcome Drink Project" and with the aim of revitalizing the local community in the northern part of the main island of Okinawa, has started offering welcome drinks made with Shikwasa juice 100% from Ogimi Village and sugarcane syrup from Iejima Island. We have started to offer welcome drinks made from Ogimi Village 100% Shikwasa juice and sugarcane syrup from Ie Island.
We are confident that our hotel guests will experience more of Okinawa's local products and the warm hospitality culture of the people of Okinawa.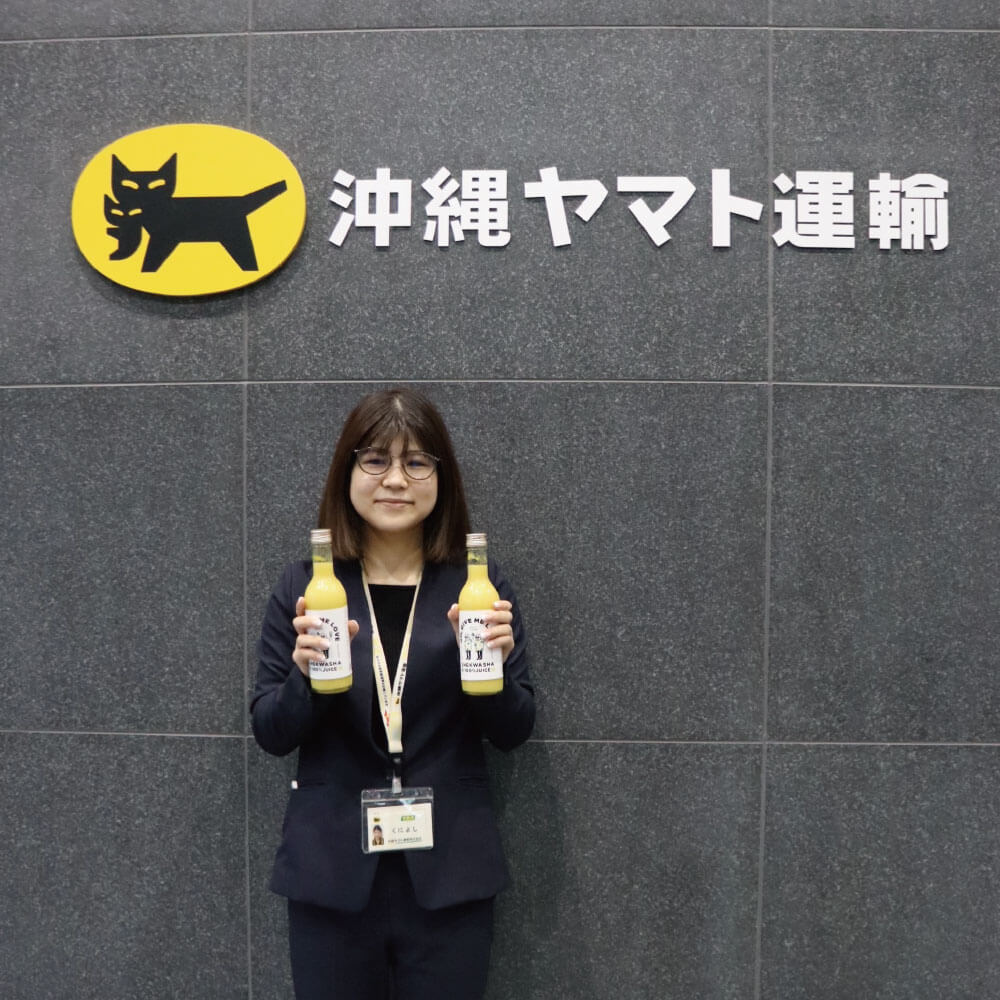 Okinawa Yamato Transport Co.
We are impressed by the ideas and wonderful products that embody the circular economy under the theme of "Toward a tomorrow with nothing to throw away", and we are involved with the company in the hope that we can support the logistics that are generated from these ideas and products.
OH, GIVE ME LOVE, made from the shikwasa of Ogimi's grandma and grandpa, has been well received within the company, and we too are confident that "tomorrow when there is nothing to throw away" will come.
We are confident that our hotel guests will experience more of Okinawa's local products and the warm hospitality culture of the people of Okinawa.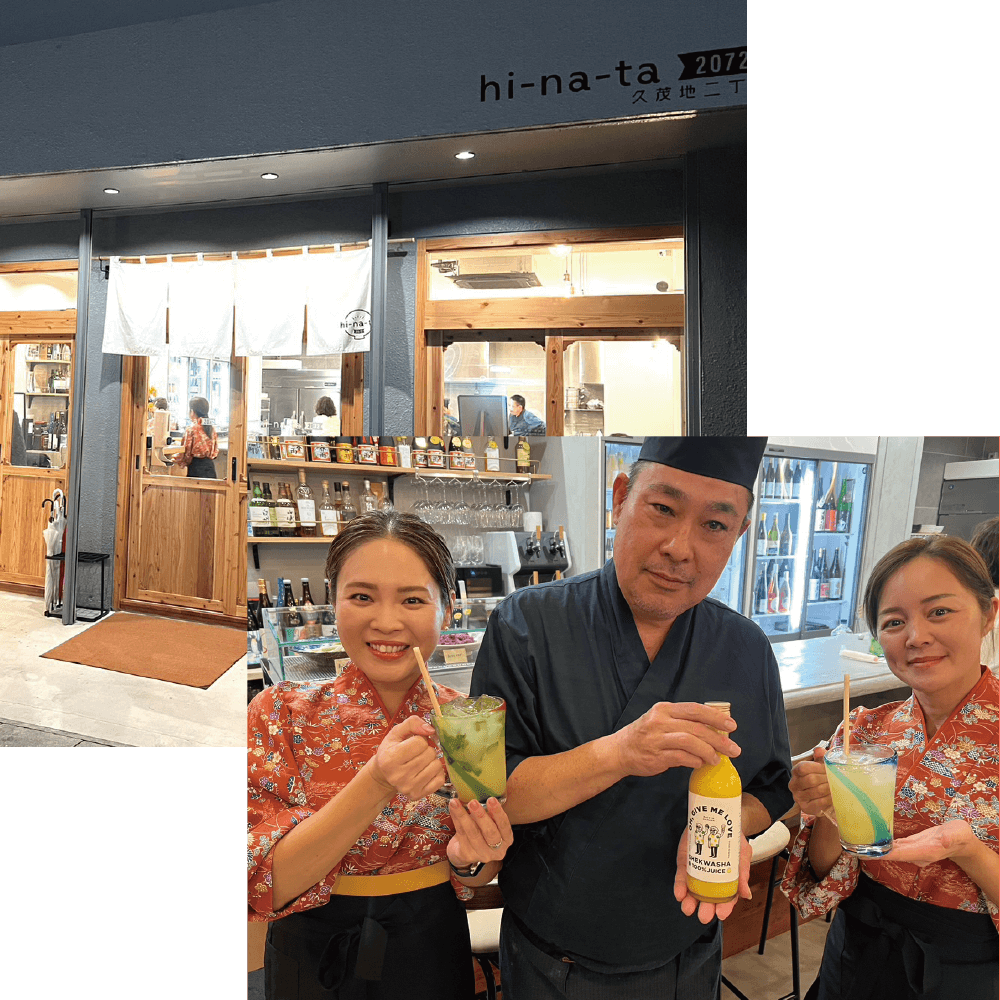 The small restaurant hi-na-ta2072 supports the "Welcome Drink Project" initiative. The restaurant is currently serving "hi-na-ta mojito" made with "OH, GIVE ME LOVE," Ie Island's "Ie Rum Santa Maria," and "Ie Rum Cane Syrup," and is also developing a menu for use with meals.
We are preparing to hold various events based on the "Children's Cafeteria" with university students in Okinawa starting this March. We plan to offer drinks made with "OH, GIVE ME LOVE" to the children there as well, and will continuously engage in community contribution activities so that the project will lead to the future.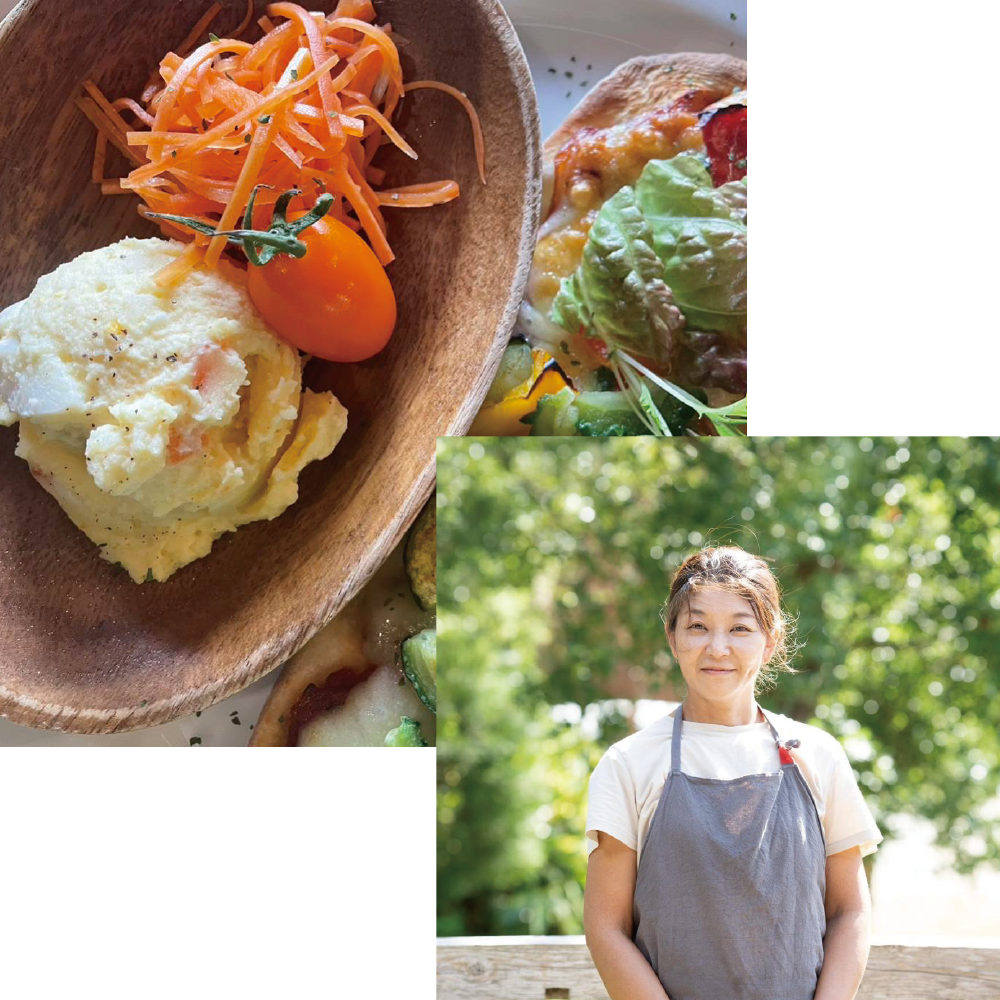 2040-6 Okuma, Kunigami Village
We serve Ogimi Village green shikwasa juice, squeezed from the peel, as a drink or as a dish, as it has a great aroma and is rich in nutrients.
The hot drink combined with honey is a soothing and warming beverage, and the carrot salad with the fresh aroma of shikwasa is popular even among those who do not like carrots.
We hope you can feel Okinawa with the fresh aroma of Shikwasa grown in the rich nature in the Yanbaru forest.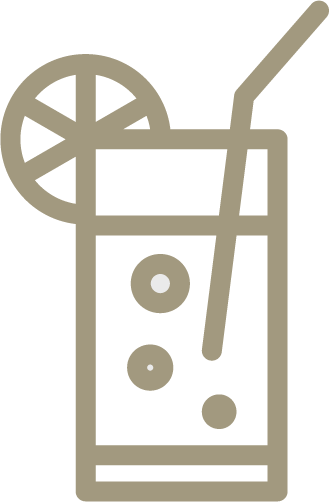 Where you can drink OH!

Stores where OH! GIVE ME LOVE can be purchased
| Company Name | | link | address (e.g. of house) |
| --- | --- | --- | --- |
| The Ritz-Carlton, Okinawa | | Official HP | 1343-1 Kise, Nago City, Okinawa, Japan |
| hinata2072 | | Official HP | 2-20-1 Kumoji, Naha City, Okinawa, Japan |
| Ogimi Visitor Center | | Official HP | 95 Aza-Tsunami, Ogimi Village, Okinawa, Japan |
| Anba Road Station | | Official HP | 1089-7, Anba, Kunigami-mura, Kunigami-gun, Okinawa, Japan |
| Tanigawa Style Foot Pressure Salon Kenan | | Official HP | 1-17-21-2F Chuo, Okinawa City, Okinawa |
| Arc One Corporation | | Official HP | 2F, 1-17-21 Chuo, Okinawa City |
| alchemist | | Official HP | 2-10-19 Kumoji, Naha City, Okinawa, Japan |
| coconova | | Official HP | 1004 Miyazato, Nago City, Okinawa, Japan |
| antelope | | Official HP | 3-27-11 Maejima, Naha City, Okinawa, Japan |
| Okinawa Yamato Transport Co. | Cafeteria and employee sales | Official HP | Itoman City, Okinawa |
| reed bunting (Emberiza schoeniclus) | | instagram | 2040-6 Okuma, Kunigami Village |
| Vessels of Tabito and Wind mui | | Official HP | 1201-3 Aza Hyakuna, Tamaki, Nanjo City, Okinawa, Japan |
| Japanese restaurant | | Official HP | 404 Asato, Naha City, Okinawa, Japan |
| festoon (of flowers) | | instagram | Kumoji, Naha City |
| Palm Royal Naha | | Official HP | 3-9-10 Makishi, Naha City, Okinawa |
| KAFU A NICE DAY! | | instagram | Nagata, Naha City, Okinawa |
| EM Hotel: Living Fermentation STORE | | Official HP | 1478 Kishaba, Kitanakagusuku Village, Nakagami-gun, Okinawa, Japan |
| Majung Ricca. | | instagram | Yomitan Village, Okinawa |