Connecting producers and consumers
recycling-oriented society model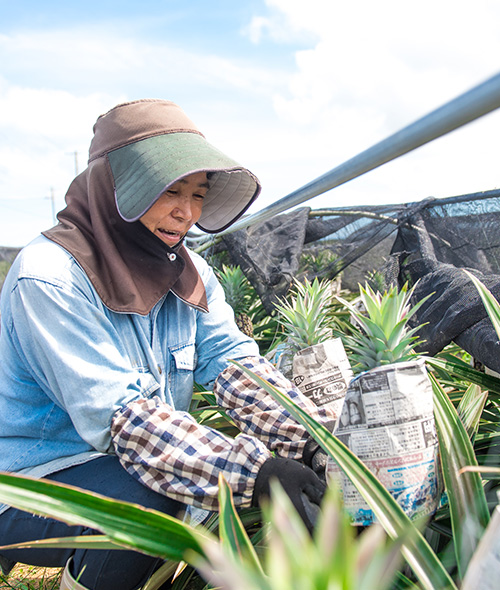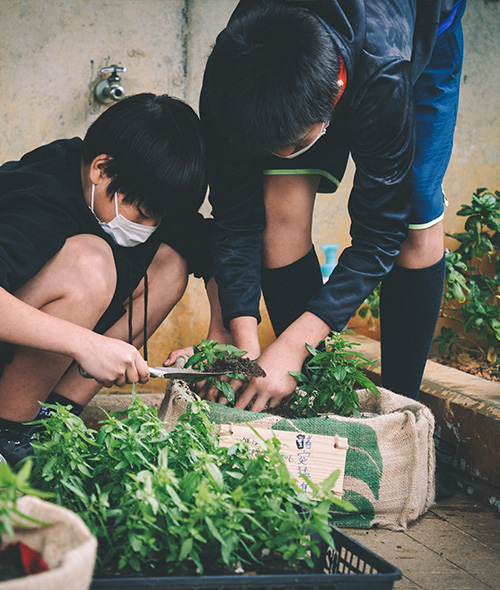 100 years ahead
Toward a Future
FOOD REBORN looks at materials around us
that have never been
considered as resources.
Let's weave together with gratitude
what is valuable for people
for the planet
and for future generations.
Towards a future
without waste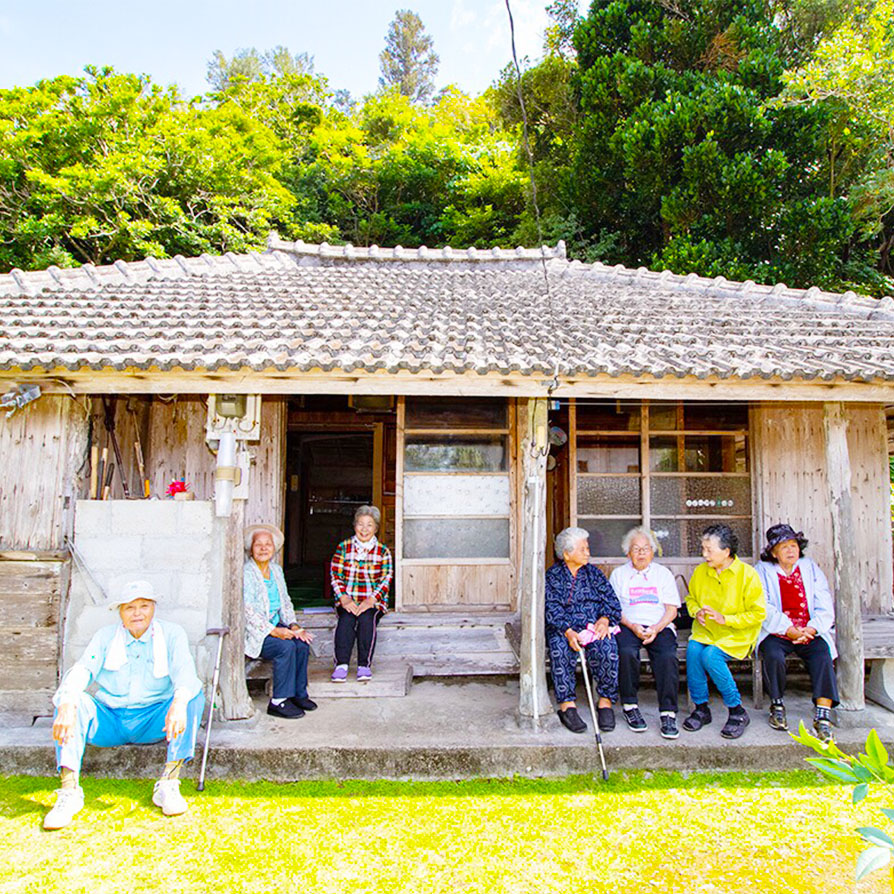 We have our origins in a saying
that grandmothers in Okinawa
taught us the word "Kafu Arashimisore".

We want to convey the invisible and important things in a tangible form.
This is how we started FOOD REBORN.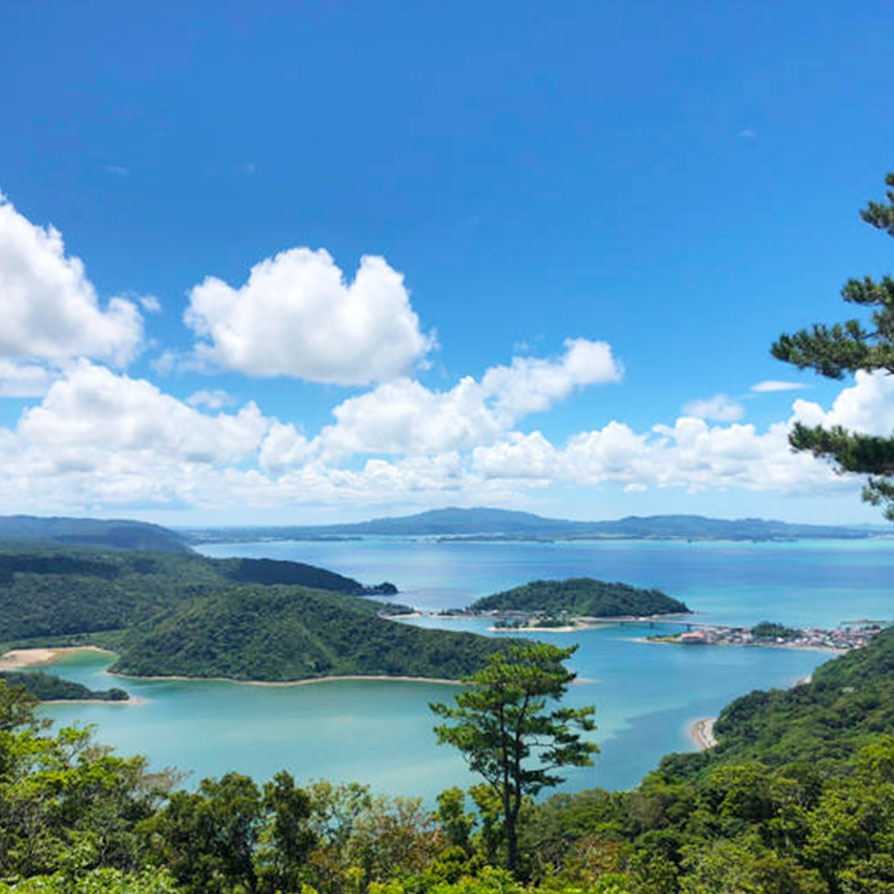 An hour and a half drive north of Naha, Okinawa, lies the Yanbaru 'Miracle Forest'.
This area, which was designated as a World Natural Heritage site in 2021,
is Ogimi Village, where our head office is located.