KISEKI's that do not throw away leaves.
What is pineapple?
After the pineapples are harvested, the fiber is extracted from the leaves that were discarded in the fields. (The machine for primary processing is already installed on the premises where the pineapple fields of Kurashima Farm are located.)
Natural fiber extracted from pineapple leaves is used to make fabric, which is then used to make clothing materials such as aloha shirts and jeans.
The scraps from the fiber extraction process are then transformed into biodegradable materials such as pineapple leaf fiber straws.
Currently, since both fibers and biodegradable plastics are natural materials, we are working to create a system to collect and return them to the soil and circulate them as materials that can be returned to the soil.
We hope you will support "Pineapples without Leaves", where pineapples grown with love and care by farmers are not wasted down to the leaves.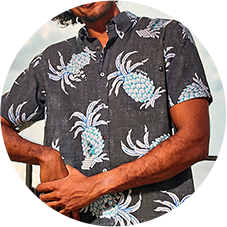 Pineapple.
Leaves to Clothing
Made of natural fibers
fashion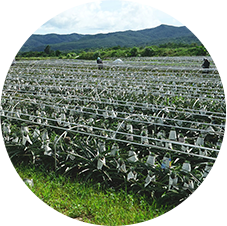 Return-to-Earth Mechanism
Collect what you have made and return it to the soil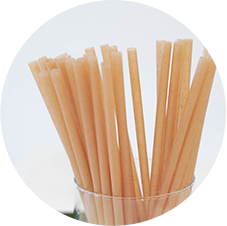 biodegradable
plastic
From pineapple leaves
Made straws, etc.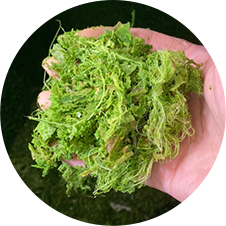 Fiber remnants
Pineapple leaf residue.
To biodegradable materials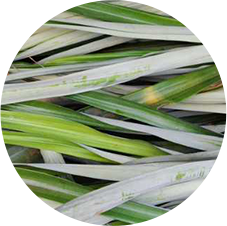 pineapple leaf
They were dumped in a field.
pineapple leaf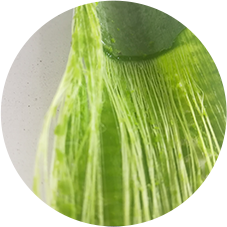 Pineapple.
leaf fiber
Very thin, water absorbent and
water-repellent
natural fibers